Company History
The origins of Ridlers can be traced back to 1945 when Walter Ridler decided there was a need for a Taxi Service on Exmoor, and bought himself a 1930s Austin Taxi. His services were in great demand, and he soon expanded his business with more cars. In the early 1950s, he was joined in the business by his son John, and John's wife Doreen. A Garage and Filling Station were built, by them, on a site acquired on the edge of Dulverton, where Ridlers is still based today.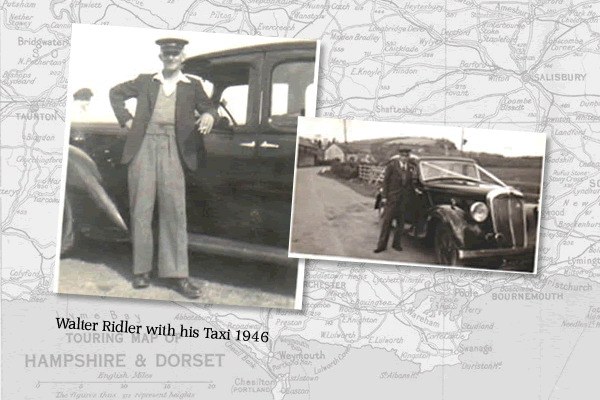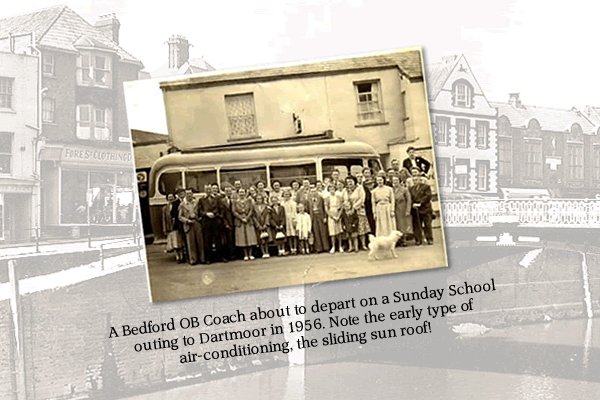 The 1950s saw the business continue to expand with the purchase of coaches of the famous Bedford OB, Duple type. These were used on local advertised Exmoor Tours and for private hire. In the days when it was the exception to own a private car, day tours were very popular, and these coaches were in great demand.
The acquisition of some of the first Somerset County Council School Contracts in the late 1950s firmly established the coach side of the business, and led to the purchase of more modern coaches. The 1960s saw diversification into express services for "Royal Blue", the Westcountry's forerunner to National Express.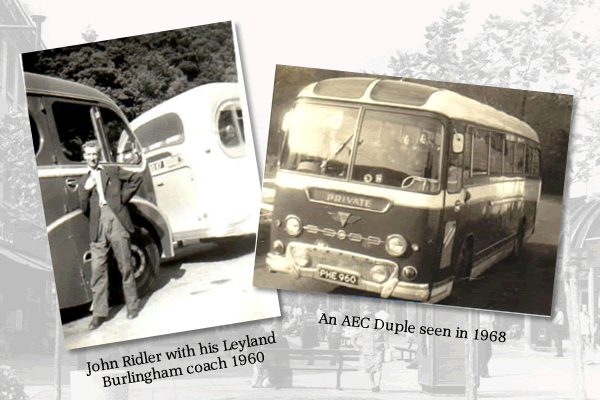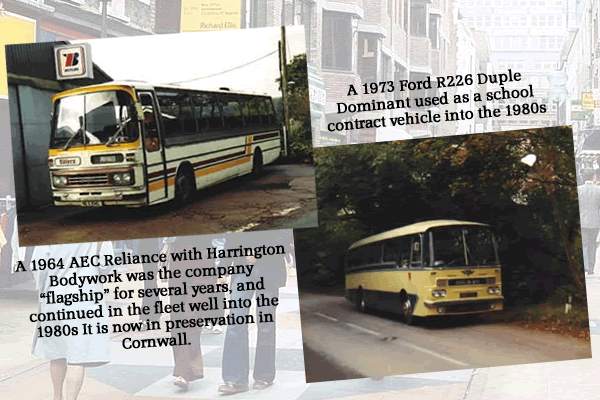 In 1972, the garage site was redeveloped, with a large purpose-built car and commercial workshop replacing the original small garage. The new workshop was designed to provide the latest facilities for maintaining the coach fleet, which was growing in size and number. These facilities, with regular equipment updates over the years are still in use today
1984 saw the arrival of the next generation of Ridlers, when John's son Gary joined him in the business. After John's retirement in the mid-90s, Gary and his wife Sarah took over the running of the business. The business was incorporated in 2002, with Gary and Sarah Ridler as directors. Throughout the late 80s and 90s a big investment programme was undertaken to thoroughly modernize the coach fleet, all types of coach work being undertaken. This has continued into the new millennium, and Ridlers now run some of the most up to date vehicles available, and are well set for the challenges of the 21st century.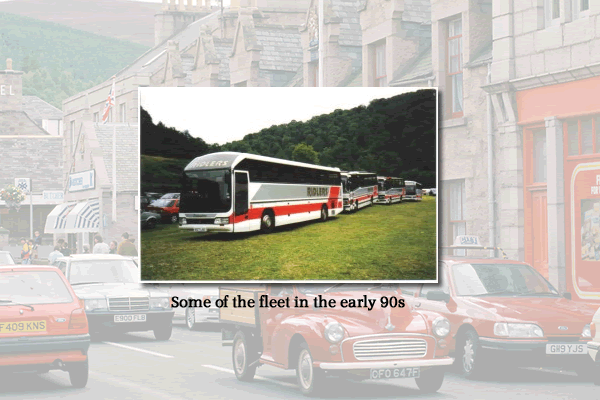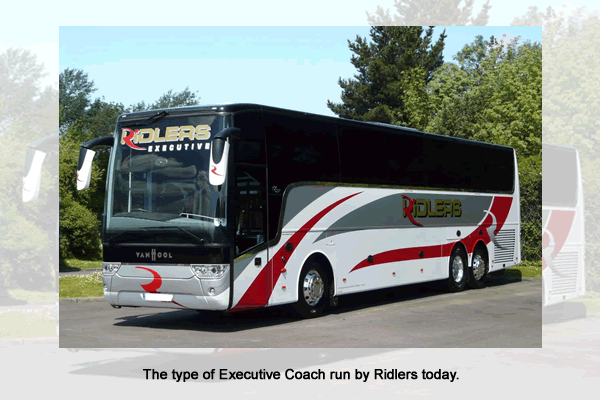 In May 2017, Ridlers Coaches entered a new era under the ownership of Mark Jamieson and Diane Quartly. Mark has been with Ridlers for many years and was formerly the Operations Director.. Diane is Mark's Wife and is a qualified accountant.
The new owners, together with their team of dedicated staff are carrying on the traditions of Ridlers Coaches with high levels of customer service and continued investment in the business.
We pride ourselves on our history which we have built on over the years.

The company is big enough to cope with any coaching requirement, and because we are still a family run firm, we are able to give our customers the personal service many expect. We look forward to quoting you for your requirements.